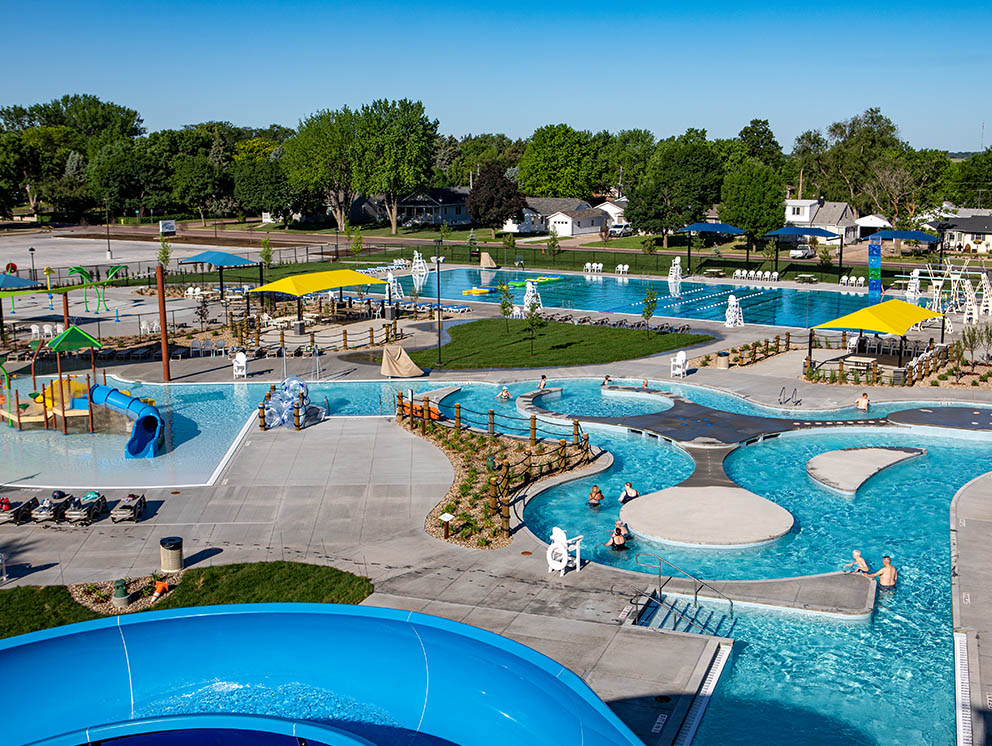 Lazy River with Spray Channel and Vortex Pool
Three-hundred and forty four foot long lazy river. Featuring a spray channel to float through for those who want to cool off. If a challenge is needed, enter the vortex pool and battle the current to get back out!
Sponsored by Yankton Medical Clinic, P.C.
Vortex Pool and Fountain-Sponsored by Dr. Micah & Tabitha Likness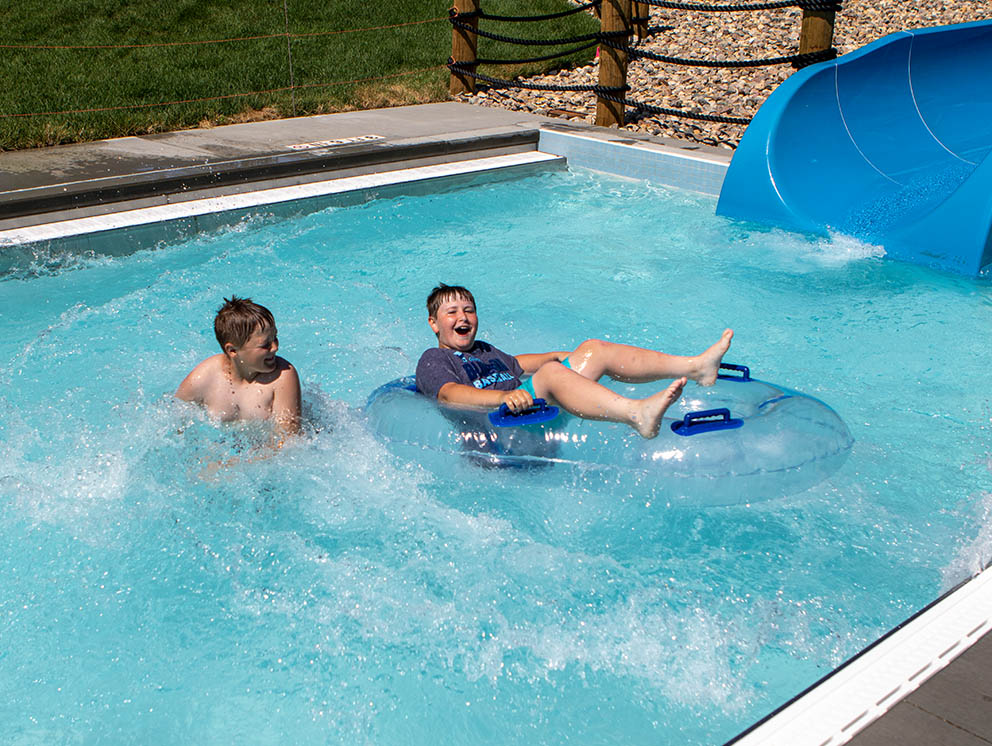 Tube Slide
Single or double tube slide! Two-hundred and ninety-five foot long tube slide with your choice of single or double tubes. Once you're off the slide and into the plunge pool you can float on into the lazy river.
Sponsored by Yankton Medical Clinic, P.C.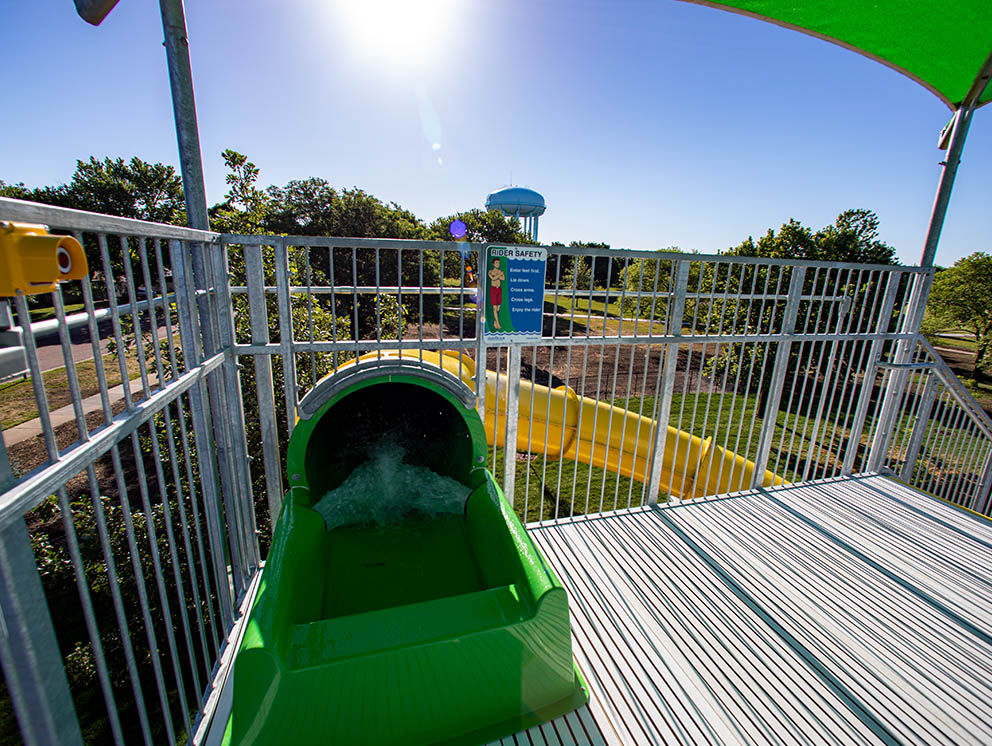 Body Slide
Speed, height, and darkness will thrill you on this two-hundred and nine foot long individual slide that empties into a run-out.
Sponsored by Yankton Medical Clinic, P.C.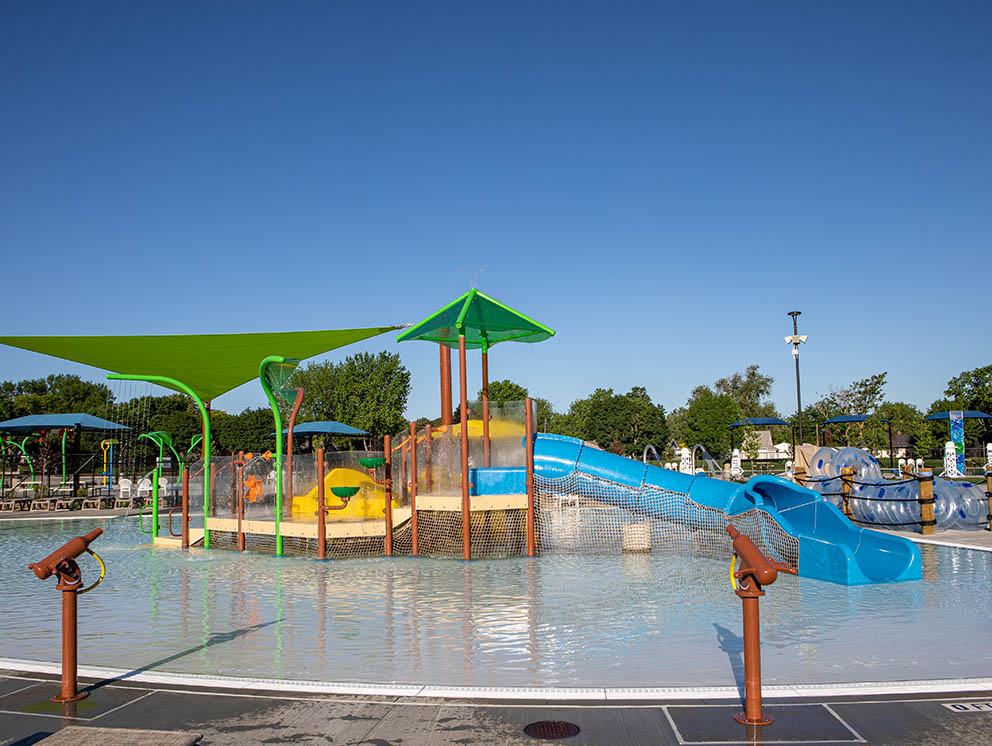 Family Pool
The large zero-depth entry and the play structure with slides is great entertainment for those young ones looking for excitement.
Splash-n-play structure sponsored by Mike & Mary Lee Villanueva Family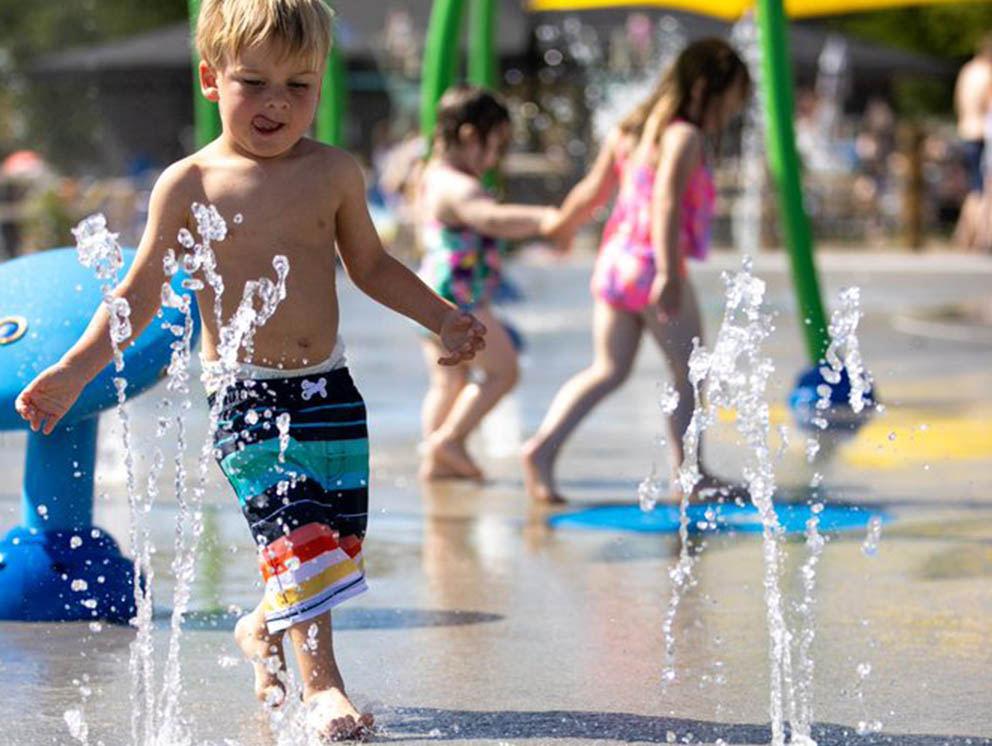 Spray Zone
Two-thousand five-hundred square feet of flying water in the spray zone with a dozen different spray features to entertain all ages.
Sponsored by First Dakota National Bank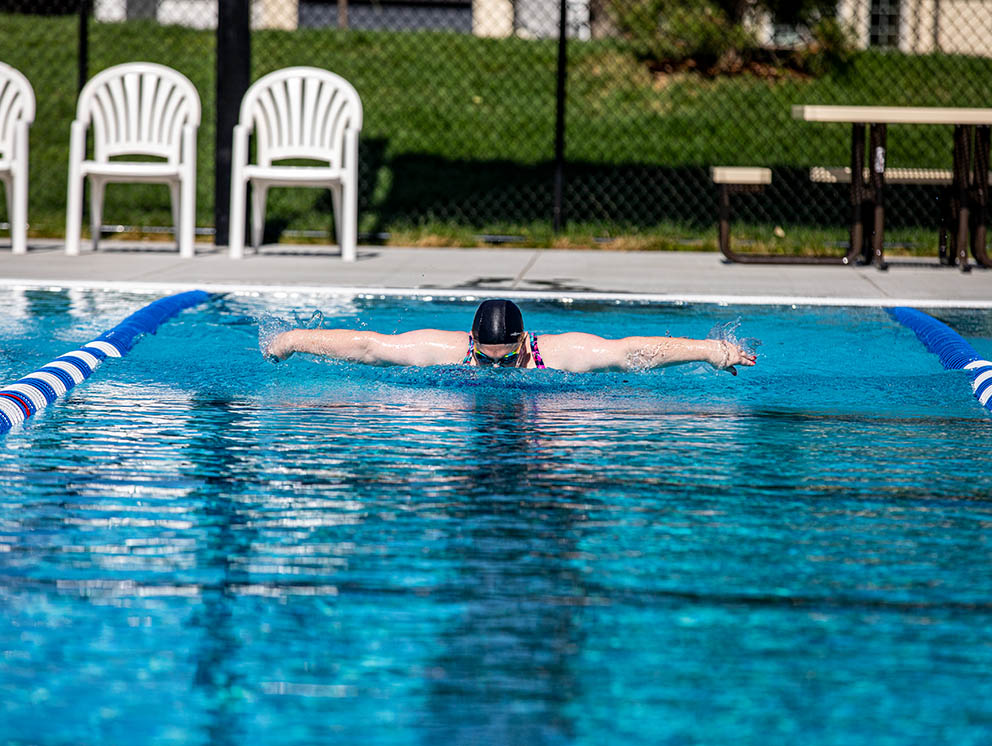 Adventure Pool
The fifty-meter long Adventure Pool has basketball hoops, a Wiggle Bridge, Climbing Wall, two three-meter boards, two one-meter boards, lanes for swimming laps, and plenty of open water for swimming.
Sponsored by Yankton Area Progressive Growth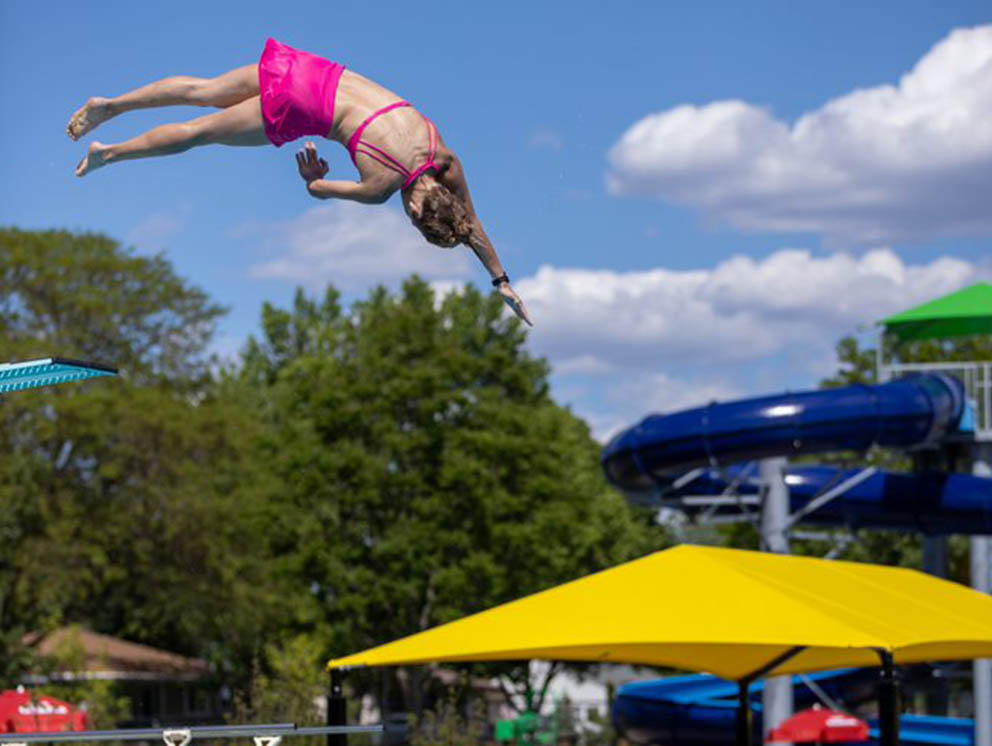 Diving Boards
Two three-meter diving boards & two one-meter diving boards to show off to all your family and friends as you cannon-ball, dive, or flip into the water.
Sponsored by MidAmerican Energy and Kolberg Pioneer, Inc.
Wiggle Bridge Water Walk
The floating water walk in the adventure pool is a test for anyone's balance.
Adventure Climbing Wall
Need to test your strength, or show off to your friends, let's see how high you can climb before the muscle fatigue sets in.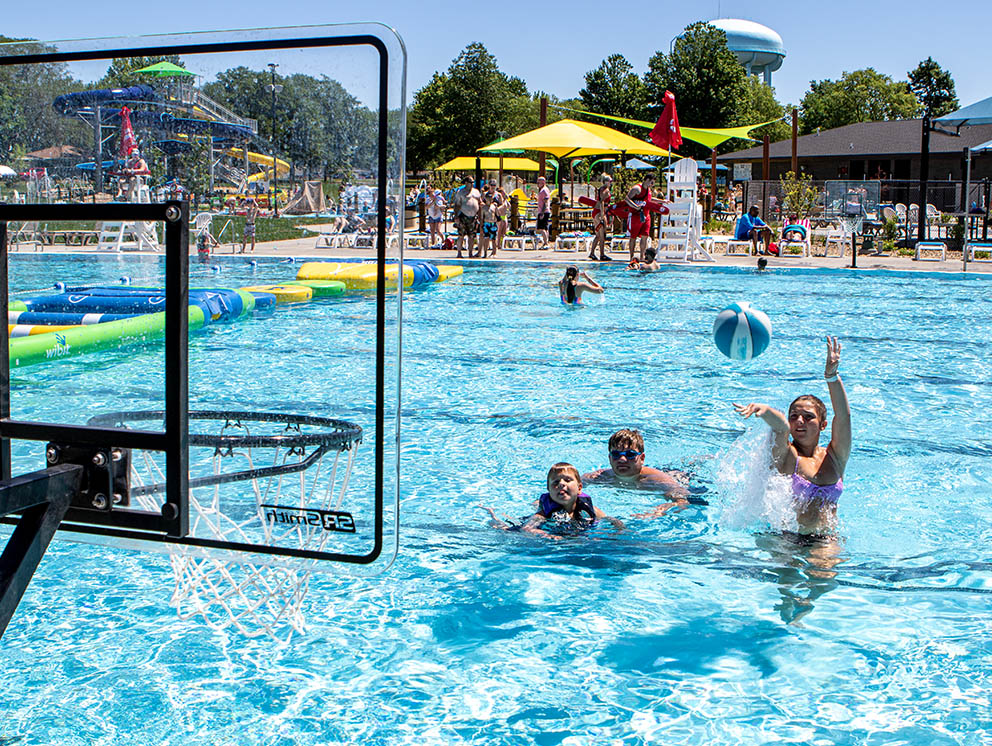 Adventure Pool Basketball Hoops
Cooling off in the adventure pool while displaying your skills at water basketball never gets old.
Top