If you want to enjoy some fun in the sun outside of the pool area, Fantle Memorial Park provides a variety of attractions where visitors can participate in different outdoor activities, and also pays tribute to our Military Veterans with the memorial in the center of the park. No matter your age, or sport preference, Fantle Memorial Park has something for everyone!
The younger kids can enjoy a great play area including a full playground with swing set. Older kids and adults can enjoy a literal walk in the park on the walking trails, competitive team sports on volleyball and basketball courts, and more leisurely activities such as bocce ball, horseshoes, or just enjoying a picnic in one of the shelters.
Another great way to spend the afternoon is playing the 18-hole disc golf course, you can even print out your own scorecards and a map! The trails, volleyball courts, tennis courts, basketball courts and horseshoe pit all feature lights, so the fun doesn't have to end when the sun goes down!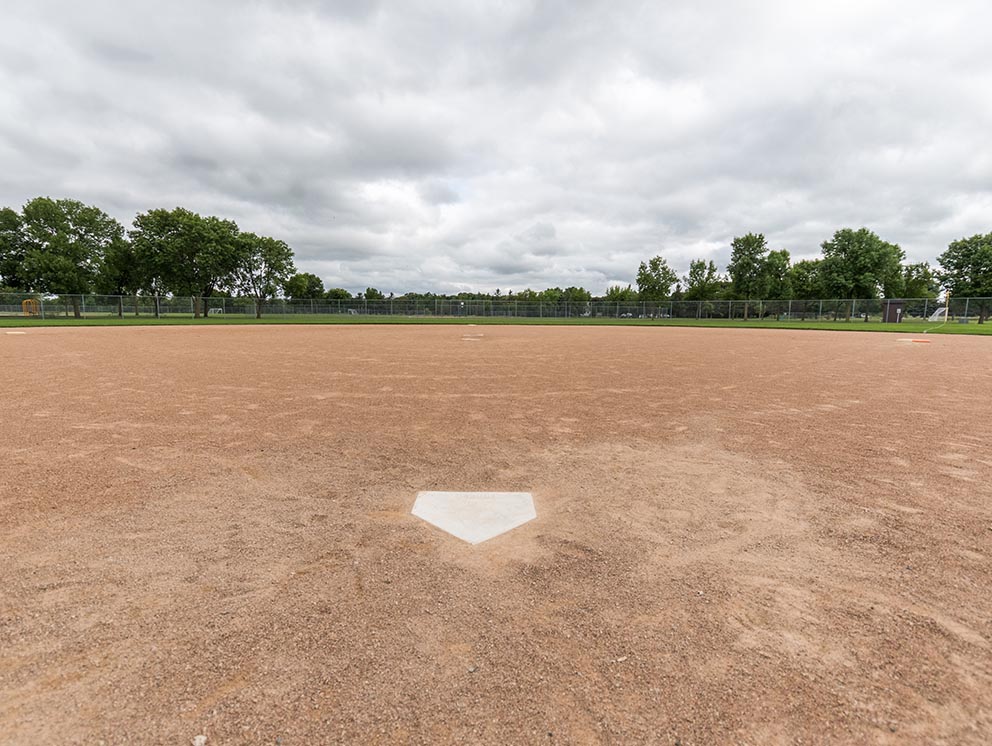 No matter what sport you are into, you can find it at Fantle Memorial Park. There are even a couple of softball or baseball fields if you want to get your league in to play! Get a team together for a game of sand volleyball, shoot some baskets or have a tennis match with your friends. Don't forget about disc golf, the perfect combination of competition and leisure!
Speaking of leisure, our old favorite yard games bocce ball and horseshoes are also available to play at the park. Reminisce of the simpler times playing on the playground as children laugh, and make new memories, all in one wonderful place!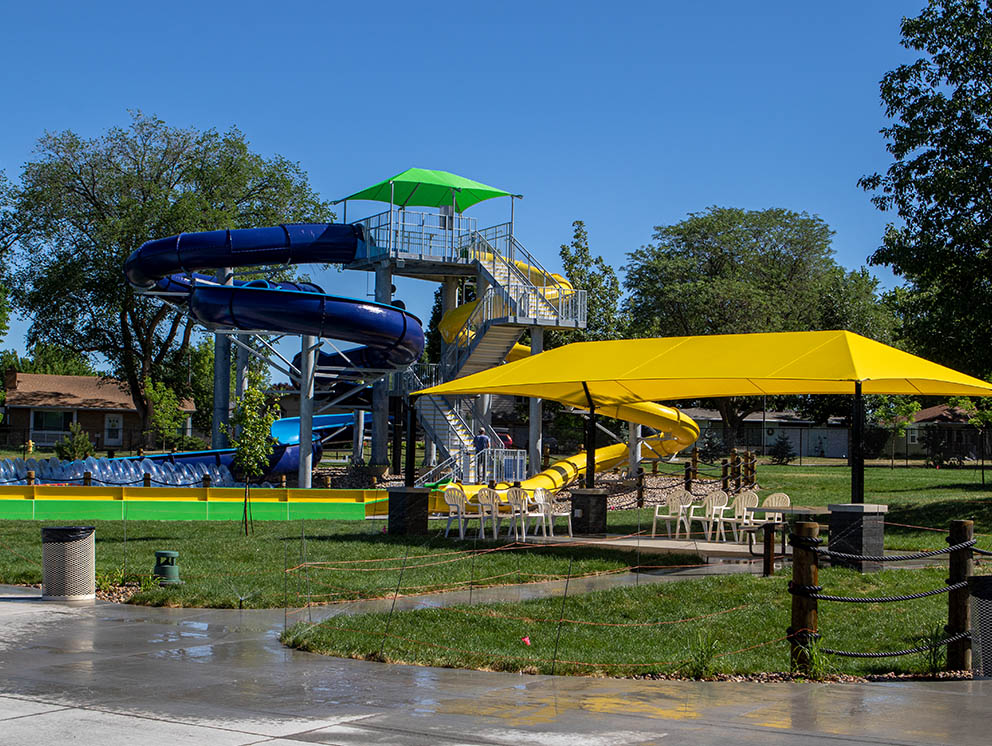 Talk to staff about renting the shelters for your next event! What better way to celebrate all of life's milestones than getting all your friends and family together for an event at the park? We have several shelters that provide a wonderful picturesque setting, all while being a short distance to all your favorite park activities.
Whether you are hosting a baby shower, birthday party, graduation party, or family reunion, Fantle Memorial Park offers the beautiful landscape that everyone can enjoy as a backdrop for their next get together. Rain or shine, you can have your party knowing you will be tucked away in the safety of the shelter, and you won't have to worry about an alternative plan.
We can't wait for everyone to come and enjoy this beautiful area! We put loving care into making sure that this park has all the ingredients to make a memorable summer for all its guests. See a full list of amenities below, and start planning your next trip!
Park Amenities
Walking trails with lights (.9 mile around perimeter with trails crossing though park also)
Play structure and swings with engineered wood fiber for fall material.
Basketball court with lights.
18-hole disc golf course
South baseball/softball field
North baseball/softball field
Two sand volleyball courts with lights
Four tennis courts with lights
Eight horse shoe pits with lights
Two bocce ball courts with artificial turf surface
Shelters

North Shelter
South Shelter
Concrete West shelters

Memorial to Veterans who have served our country in center of park
Top